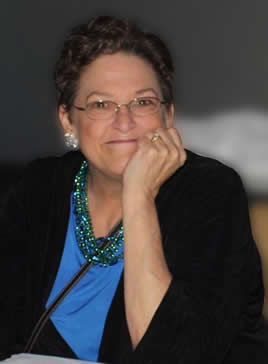 Suzy Loonam
...at your service
Happily married
One son, 32
Pit Bull and cat owner
Animal lover
Succulent Enthusiast
History buff
Born in a hurricane
Youngest of four
Husband trained fleets
Dad trained astronauts
Mom trained scientists
Community Volunteer
Rebuilt Isuzu engine
Tree hugger
Loves road trips
Hates flying
PC technician
Early riser
Safe driver, since 1983
Knows Broadway show tunes
Civic Activist against Litter and for Unity
To learn more about me and my career, please contact me for the password to my resumé.
Writing
Proofreading
Publication Design
Product Photography
Project Management
Strategic Planning
Event Planning and Marketing
Market Research
Consumer, Public, and Employee Relations
Personnel Management
Budgeting
Problem-Solving
Fundraising
Computer Repair, Training and Support
Website Planning, Development and Maintenance
Typing 80-90 wpm
Skilled administrator
Listed below are programs in which I am most proficient. That is not to say I can't run other programs. I believe I can run just about any software if I have a little time to work with it.
Adobe Creative Cloud

Dreamweaver
Fireworks
Acrobat
Illustrator
Photoshop
Microsoft Office

Word, Excel
Powerpoint, Publisher
Outlook
Open Office
LibreOffice
Ipswitch WS-FTP
Pagemaker, Quark
Visio
McAfee
Quickbooks
Various File Conversion Tools
I am familiar and have accounts with the following social media networks:
Facebook
Twitter
LinkedIn
Instagram
Google Plus
Skype
I have varying expertise with the following "languages:"
HTML
PHP
MySQL
DBIII
Javascript
American Sign Language
I can operate the following machines:
Computers
Printers
Plotters
Copiers
Fax Machines
Cameras
Adding Machines
Binding Machines
Telephones
Cutters
Laminators
AV Projectors
Lighting equipment
Video recorders
Scanners
Labelers
"Problems that go away by themselves, come back by themselves."
"Adapt and overcome!"
"Lead, follow, or get out of the way!"
"Is that yours?"
"Don't cut what can be untied."
I'm ready! Let's get to work!